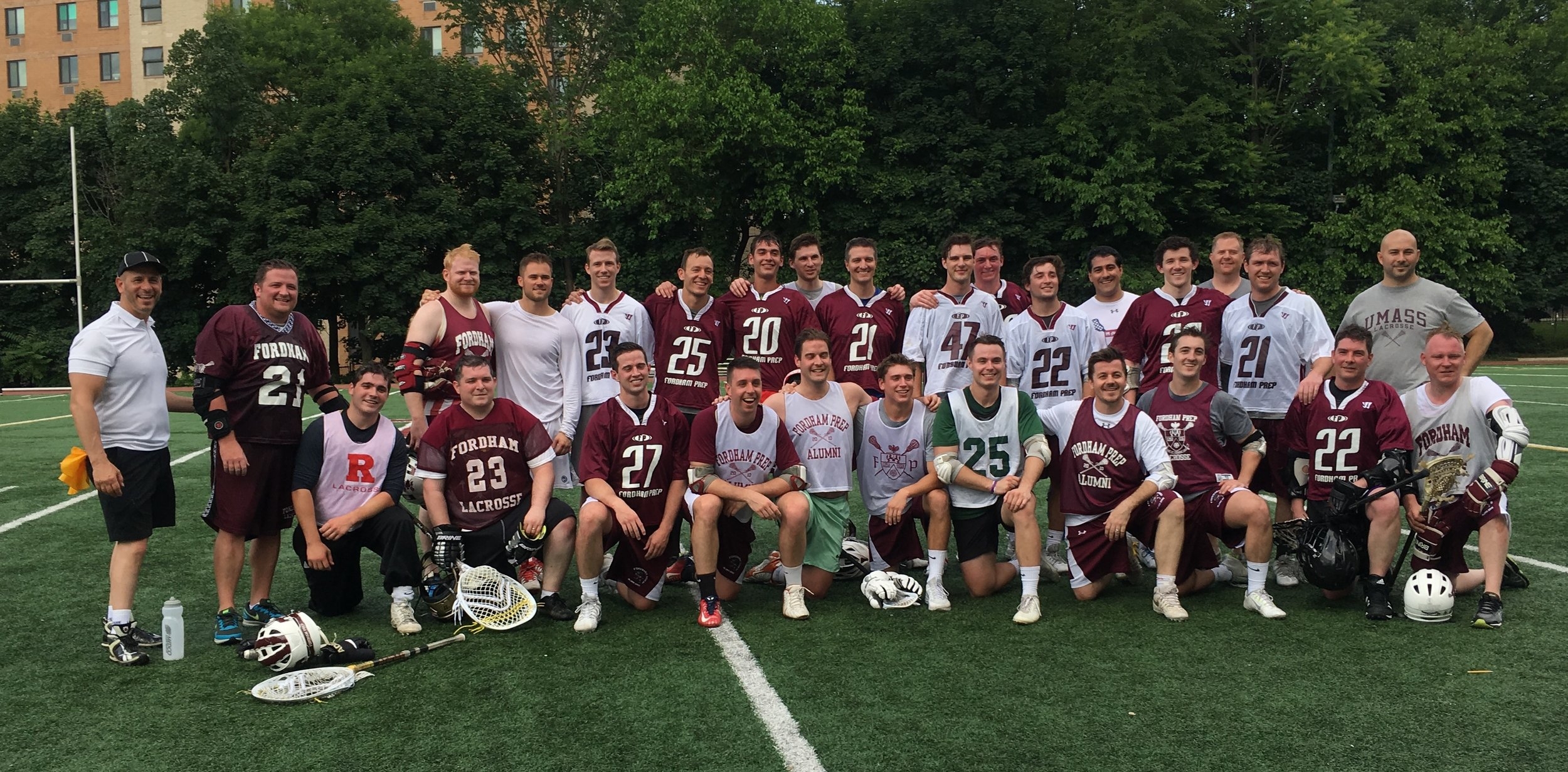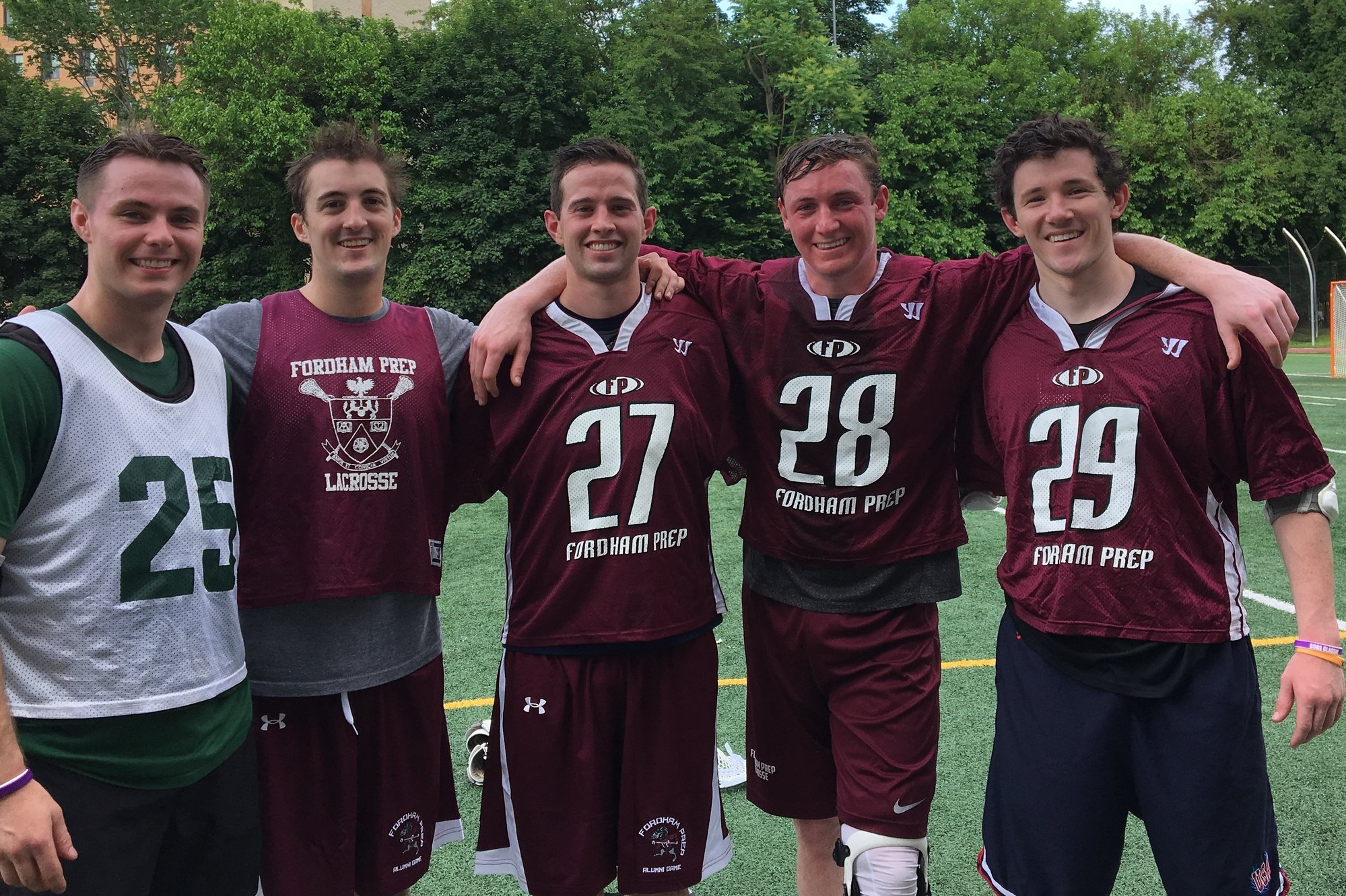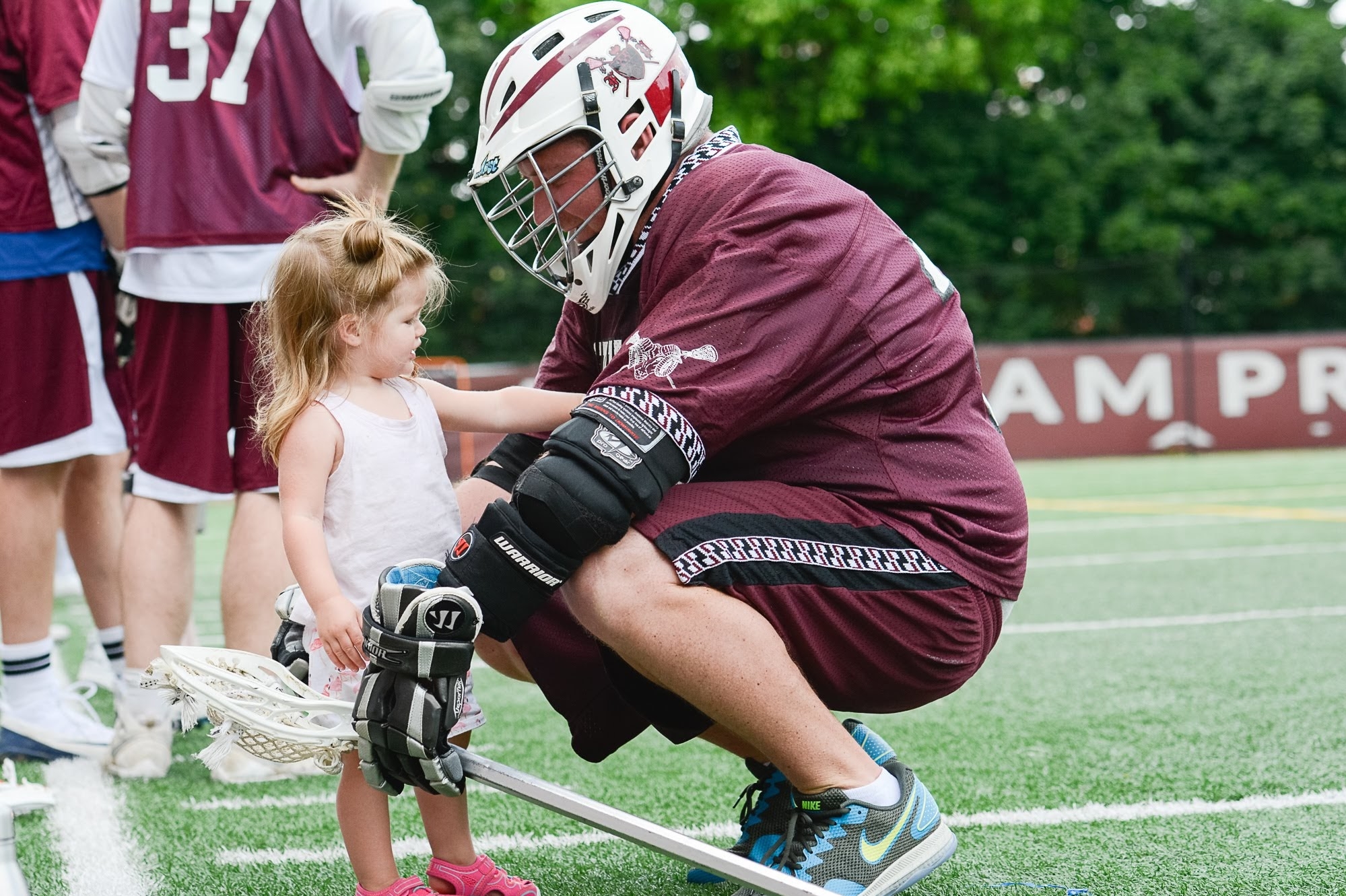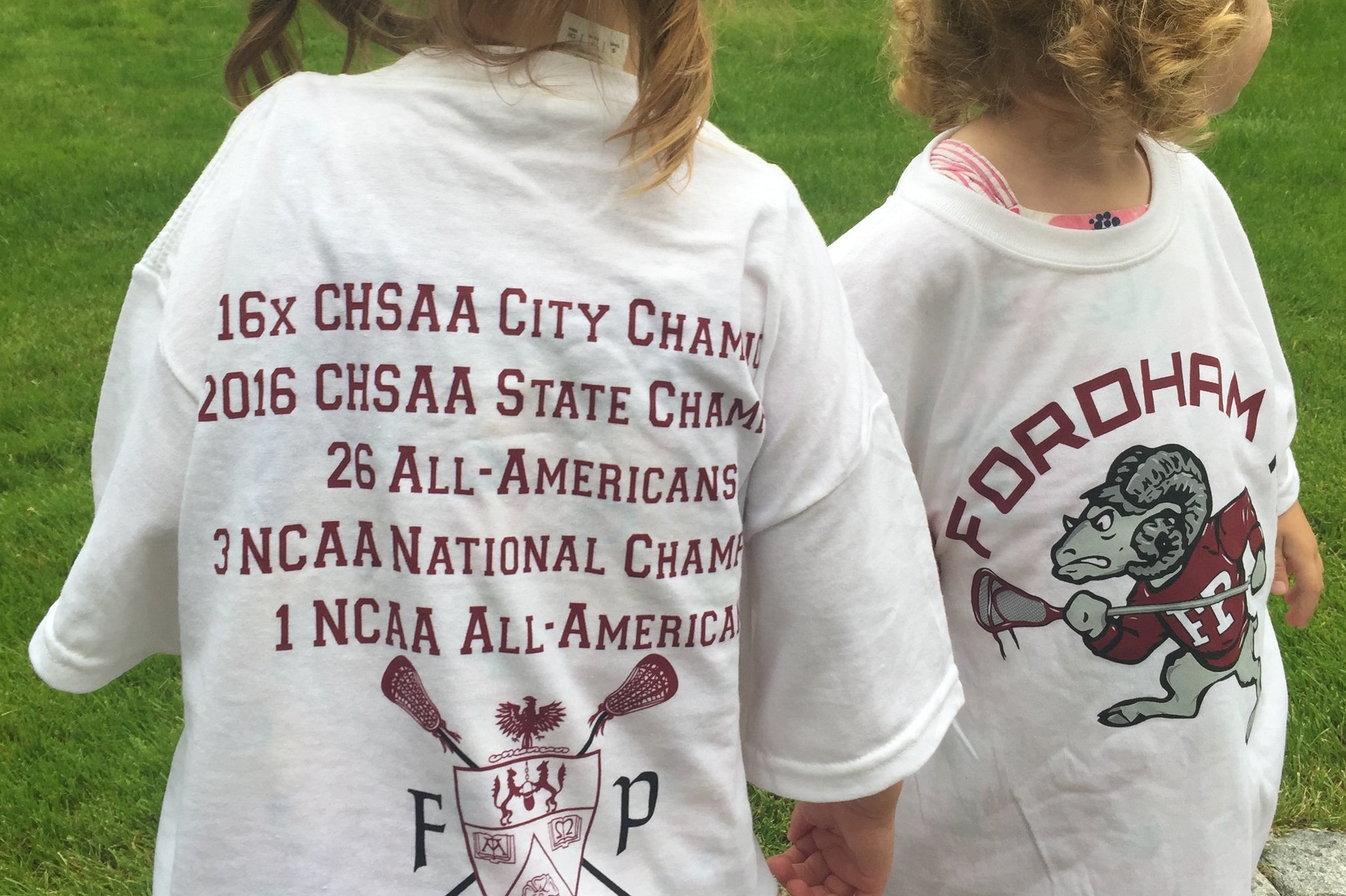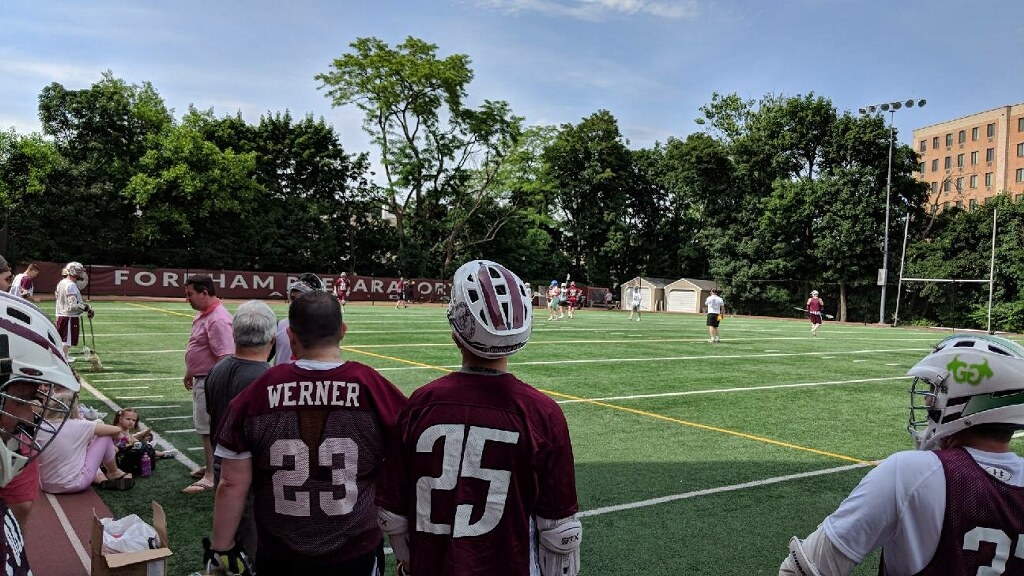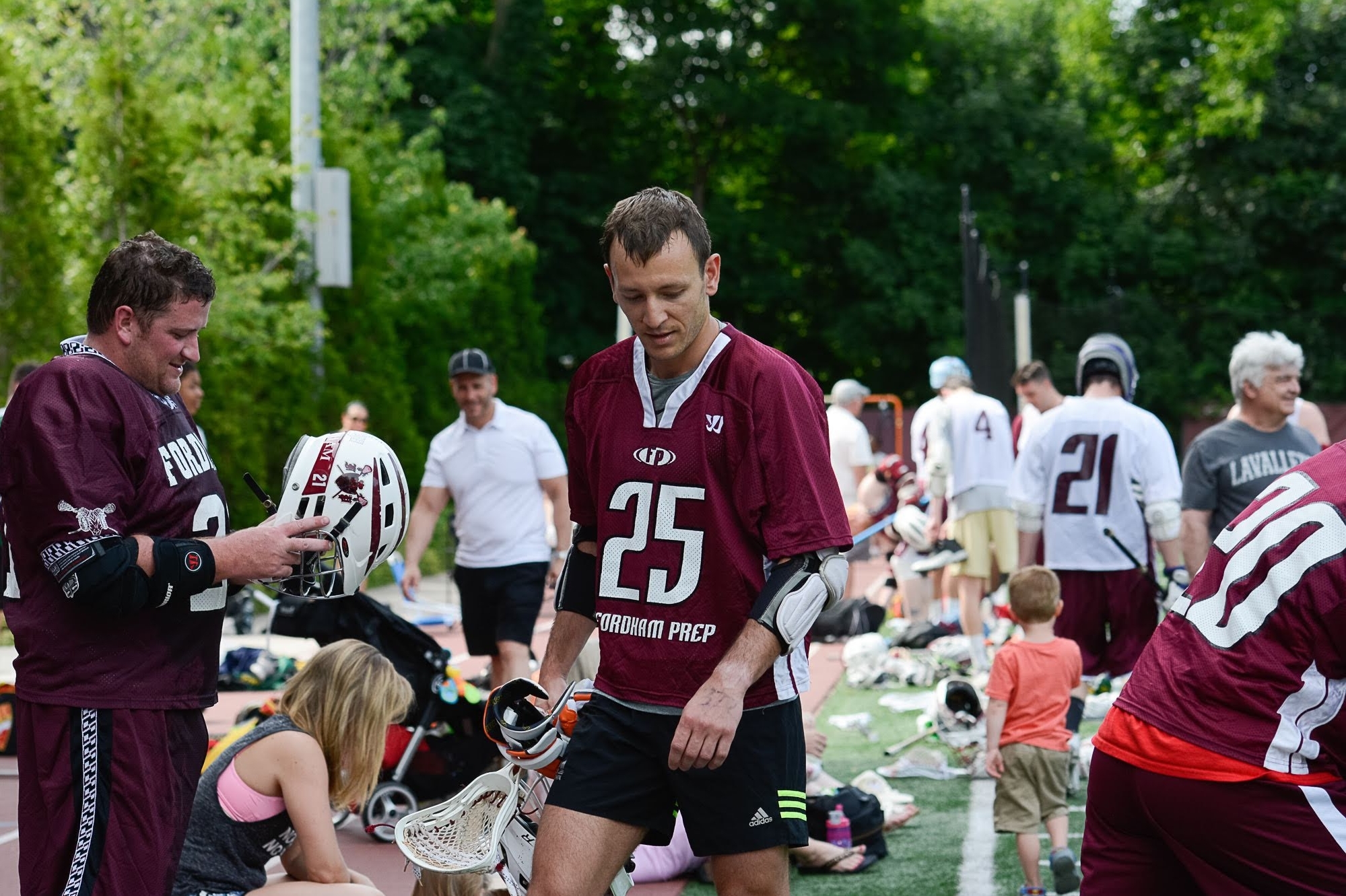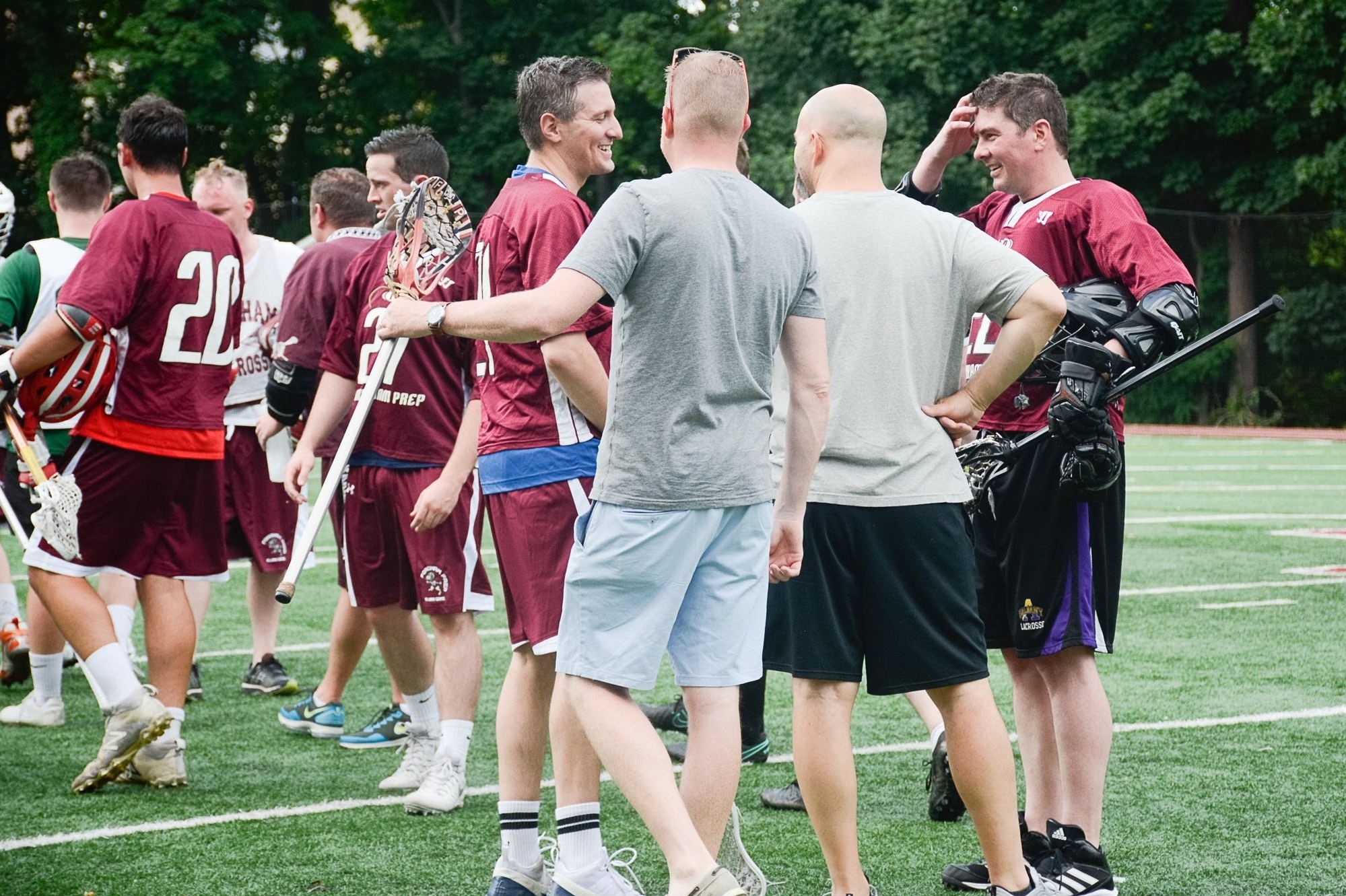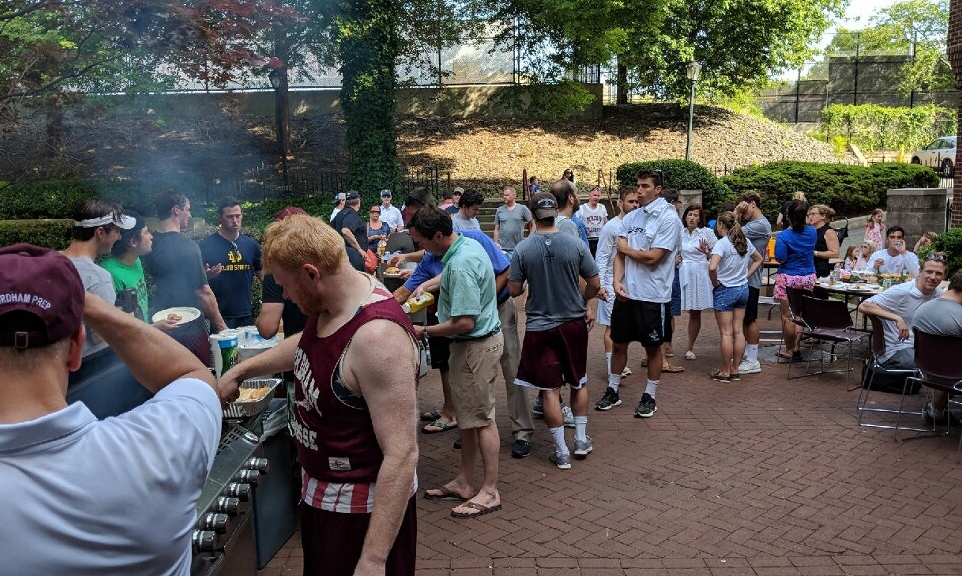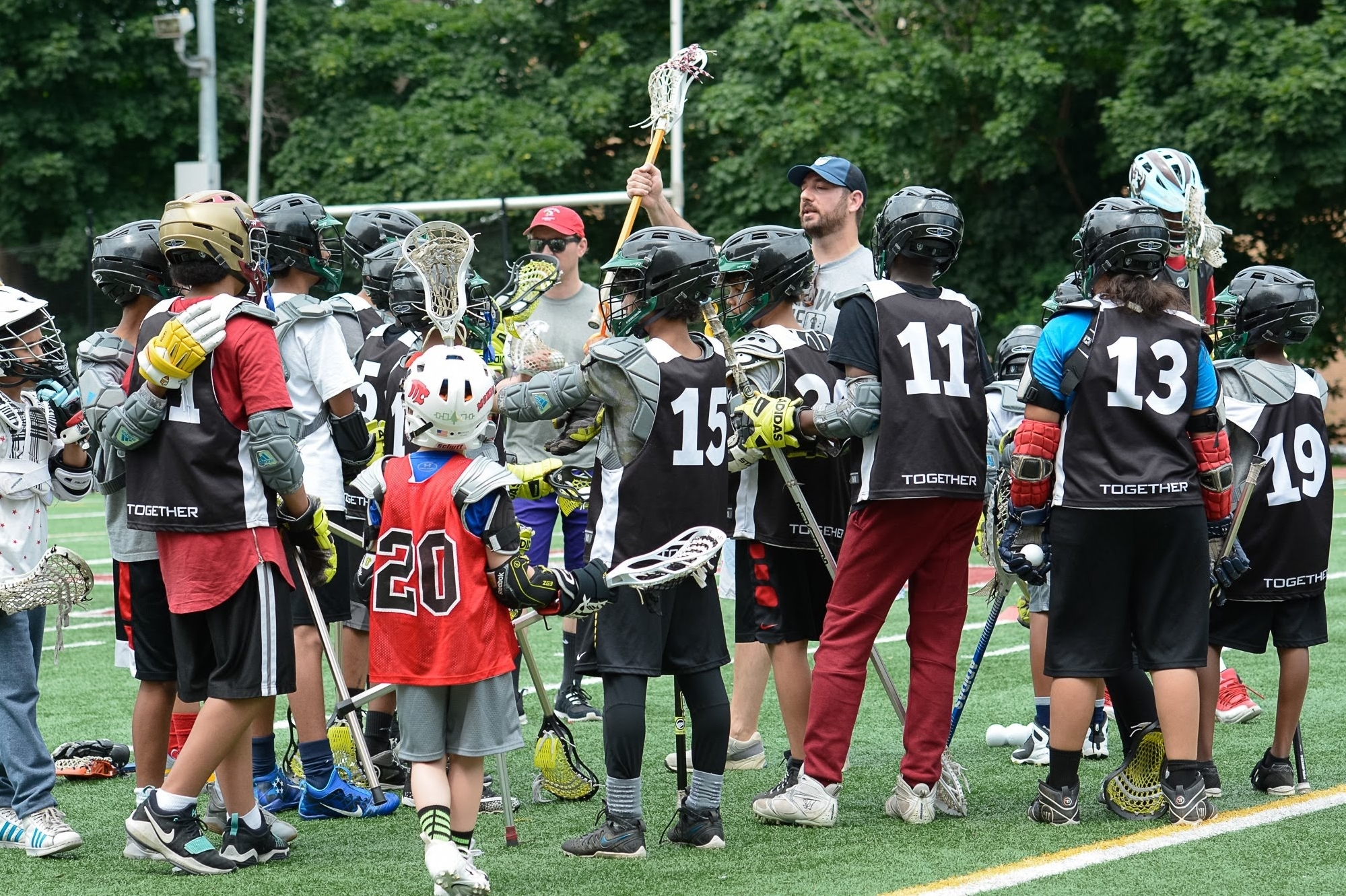 The Top Corner Club recently hosted its family BBQ, alumni game, and kids clinic at the Prep. The day began with an alumni led clinic for the kids from Bronx Lacrosse. If you are unfamiliar with the Bronx Lacrosse organization, you can learn about the great things it is doing right in the Prep's backyard (here). It is a tremendous organization which the Top Corner Club and the lacrosse program are proud to partner with.
Close to 30 alums, representing 17 of the 29 graduating years of the program, participated in the alumni game. The speed of play was set early by those still in college, but the "old guys" held their own and proved they can still play. There was no shortage of behind the back and between the legs shots, much to the delight of the spectating crowd of alumni, children, alumni parents, and the Bronx Lacrosse players. It was a valiant effort by both sides but in the end the White squad (even grad years) defeated the Maroon team (odd grad years) to take the win.
Post game everyone headed to Mentor's Court for the BBQ and to catch up and get their hands on some of the available Fordham Prep lacrosse swag. It was a great opportunity for alums and parents to connect and we look forward to an even bigger turnout for next year.
The 2018 lacrosse team picked up a full trophy case of end of season awards; deserving acknowledgement for the team's impressive season. The following were recognized for their performances this Spring:
U.S. Lacrosse All-American: Thomas Marra '18
U.S. Lacrosse Academic All-American: James Corasaniti '18
CHSAA 'AA' Midfielder of the Year: Jack Dougherty '18
CHSAA 'AA' Defenseman of the Year: Michael Bugniazet '18
CHSAA Coach of the Year: Chris Hemsley
CHSAA 'AA' 1st Team All-League: Michael Bugniazet '18, James Corasaniti '18, Jack Dougherty '18, Eddie Madden '18, Thomas Marra '18, Ethan Tym '19, Stephen Zupicich '19
CHSAA 'AA' 2nd Team All-League: Daniel Almeida '18, Carson Brown '18, Andrew Coyne '18, James Murray '18

NYC Mayor's Cup CHSAA Team: Jack Dougherty '18, Thomas Marra '18