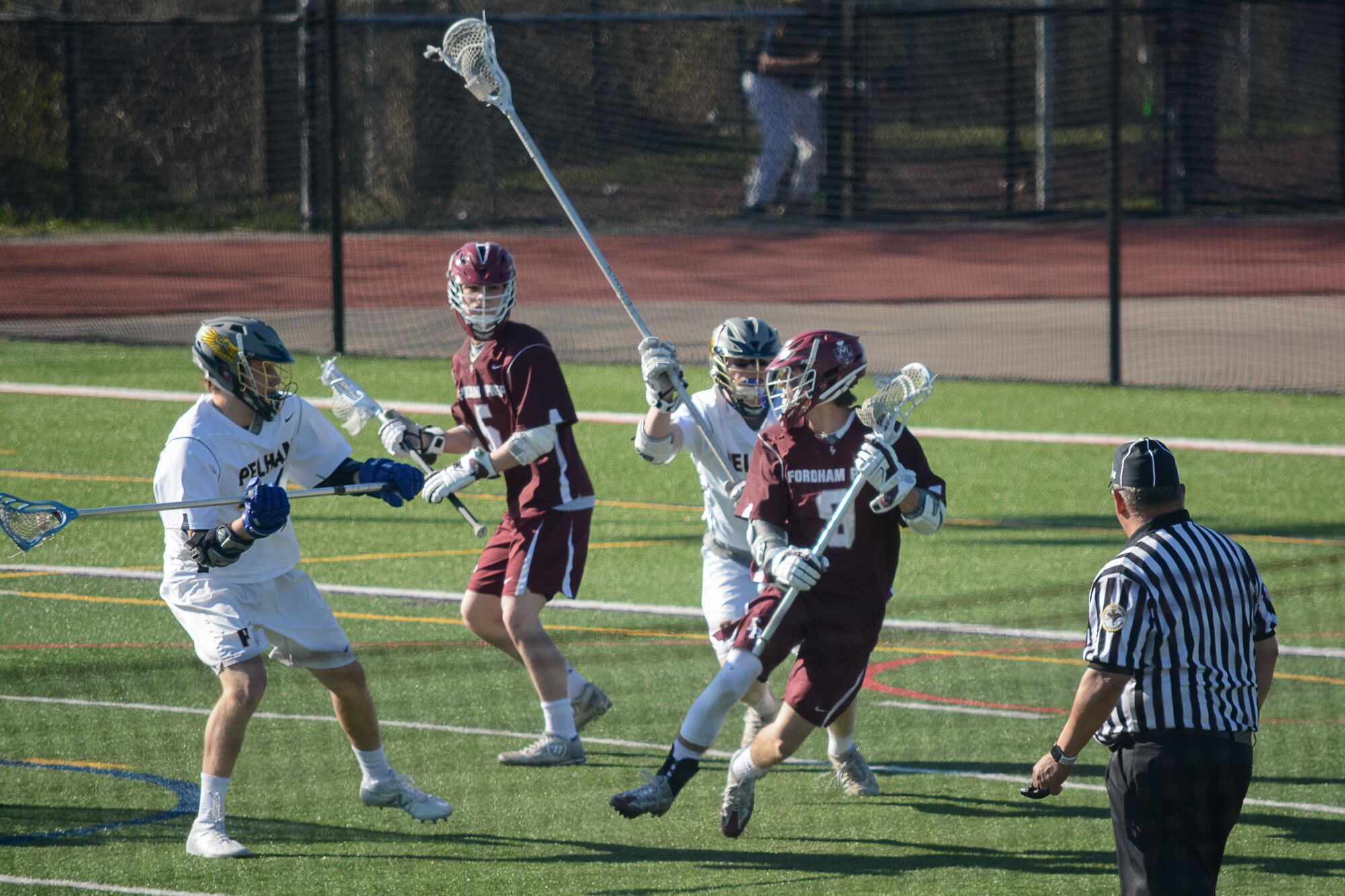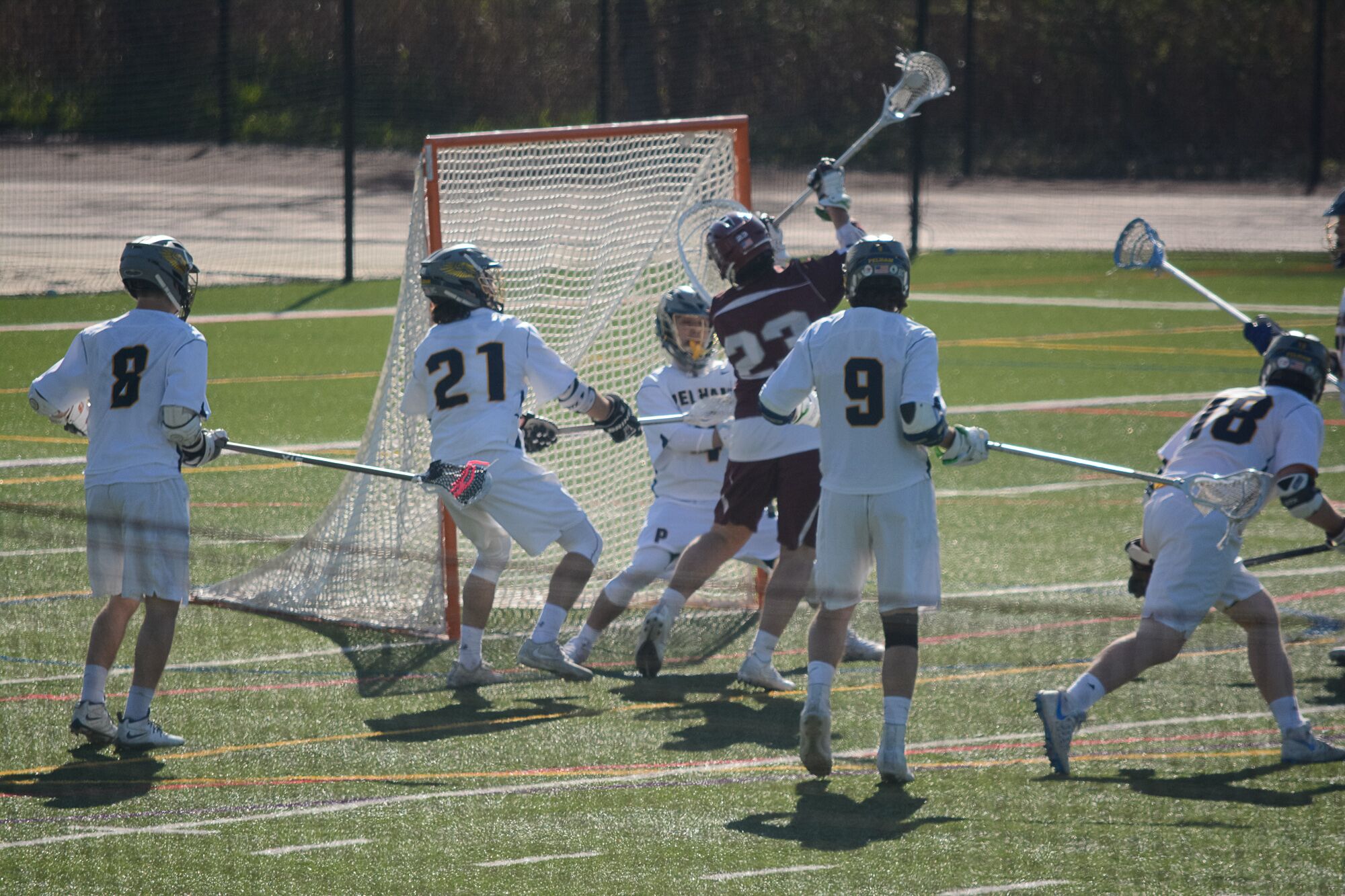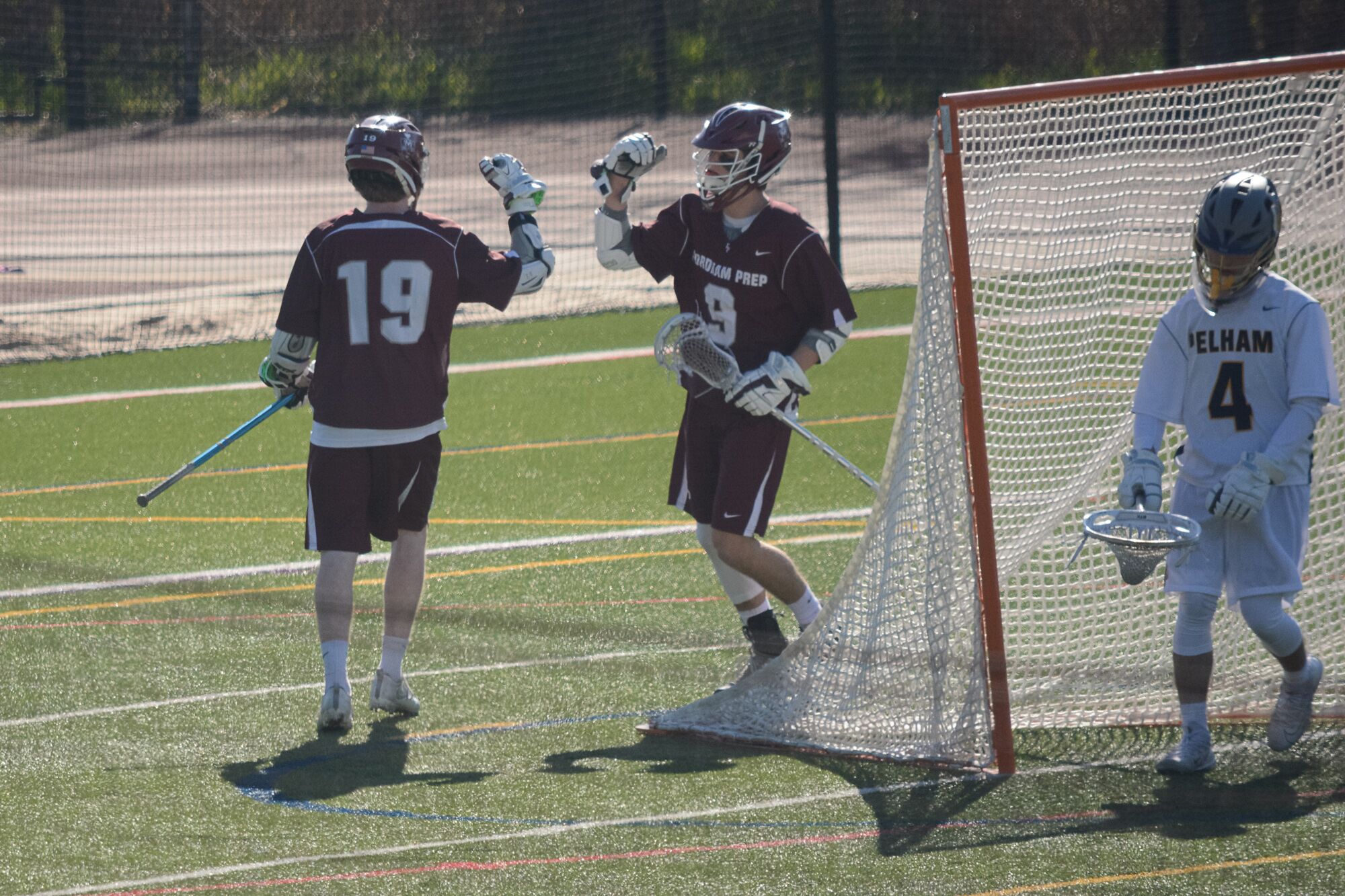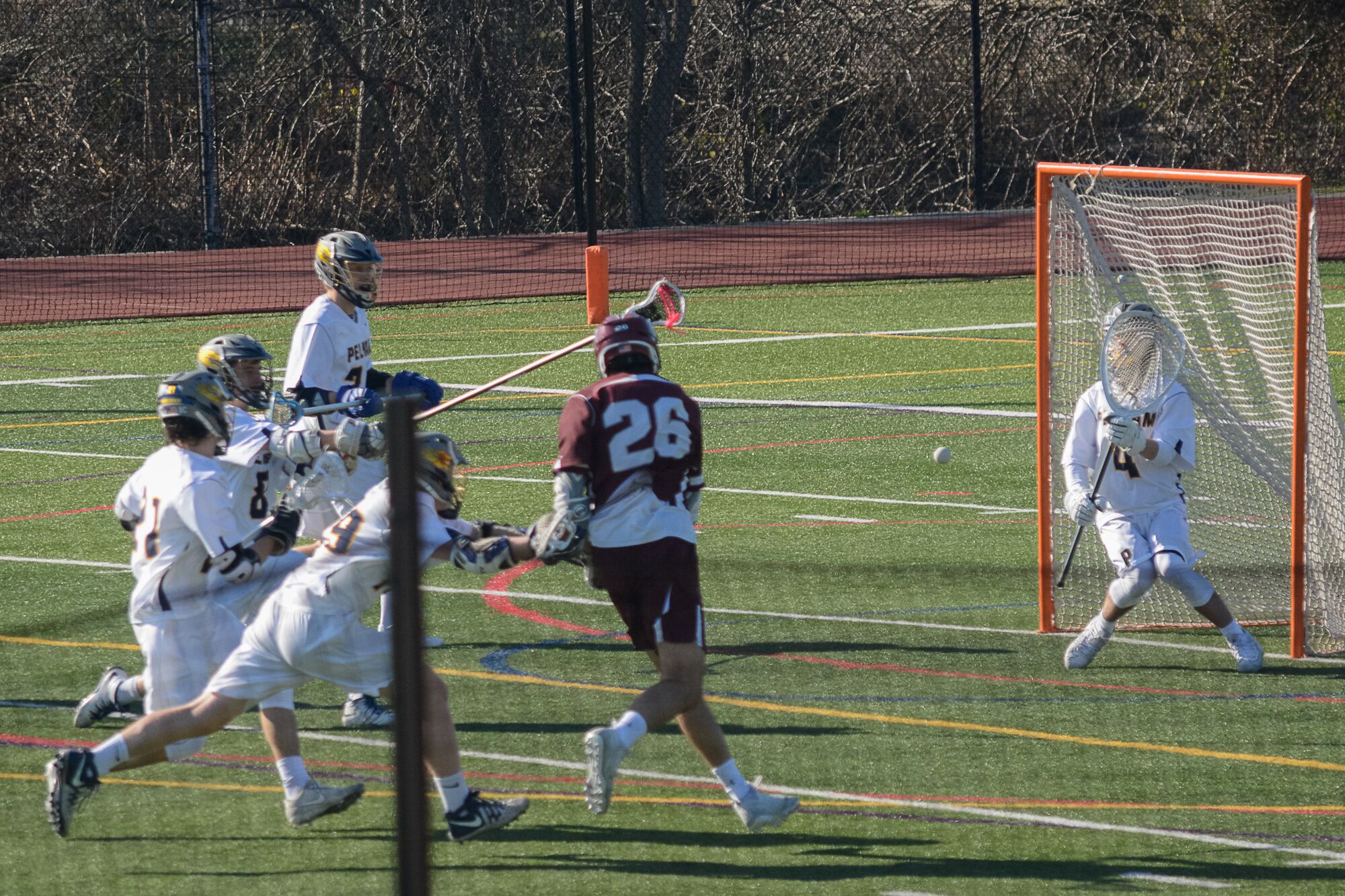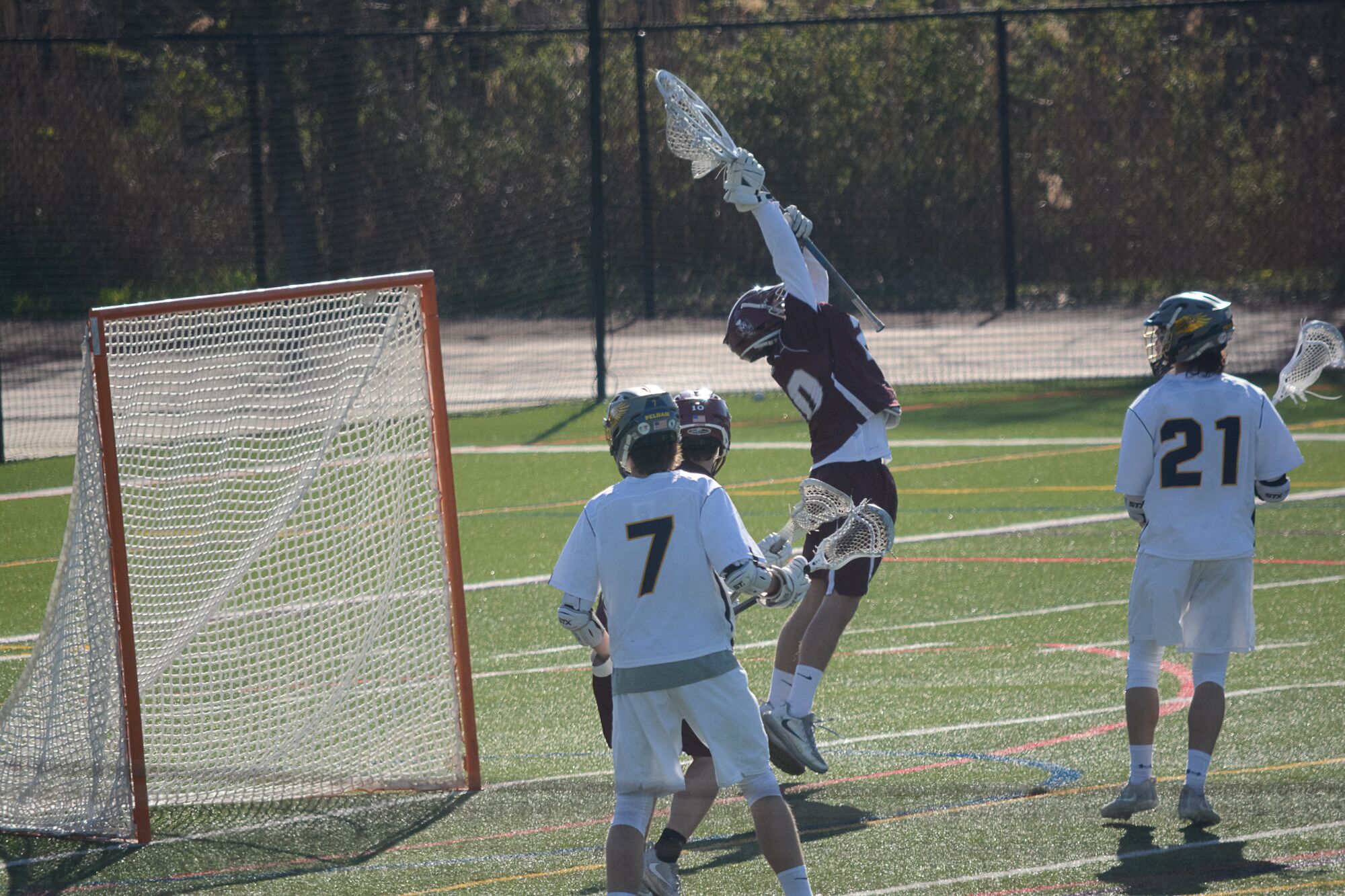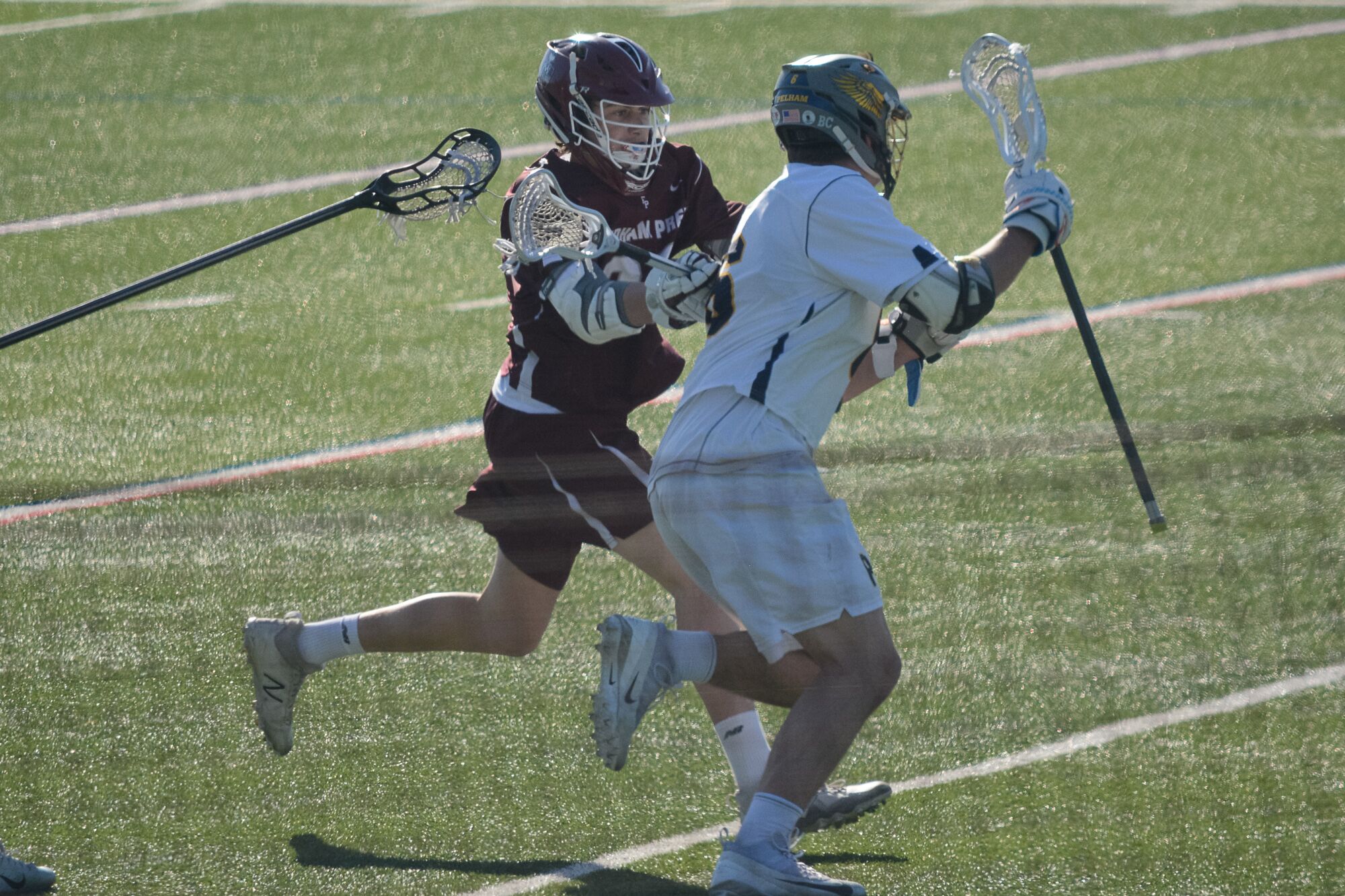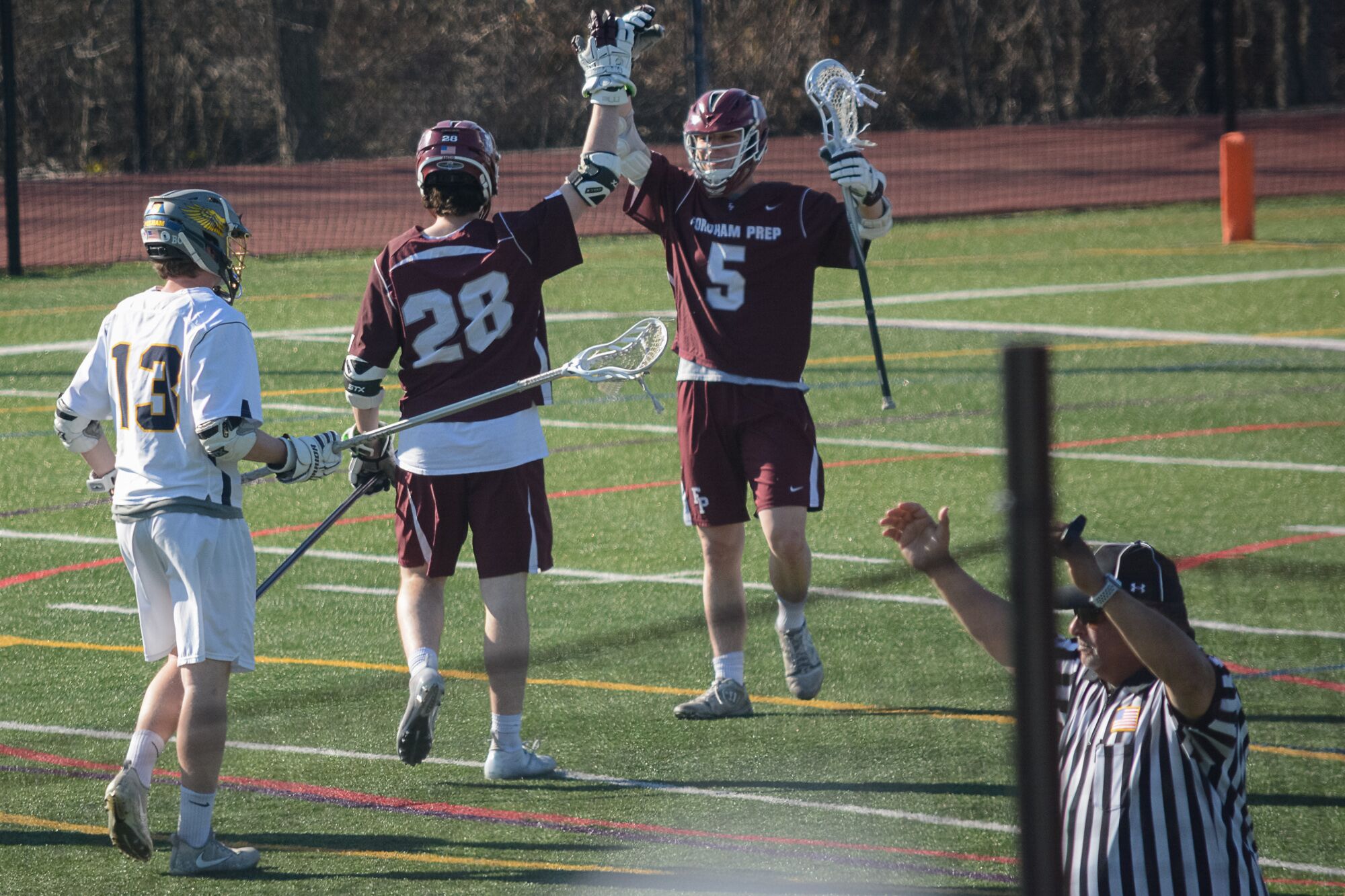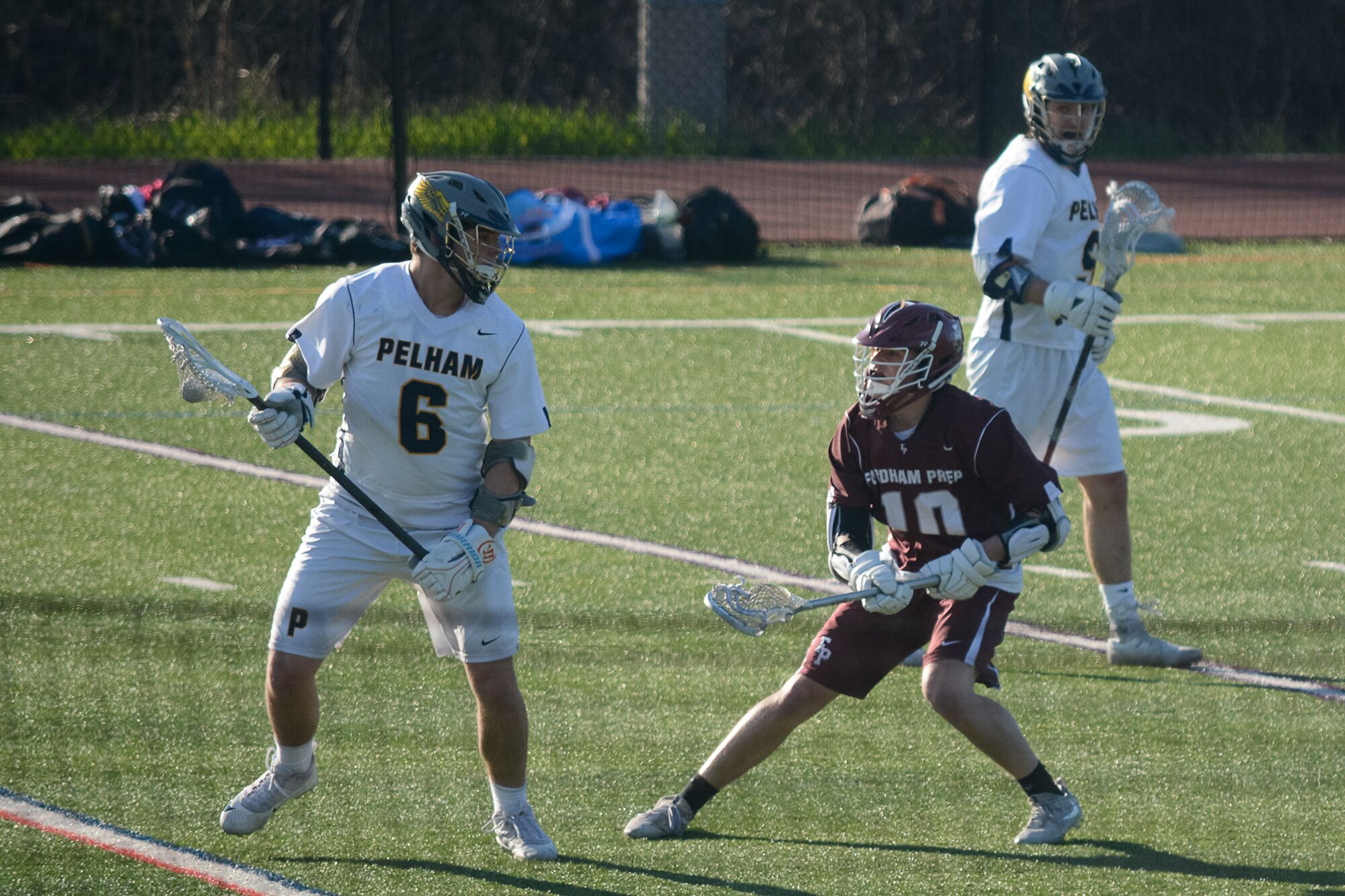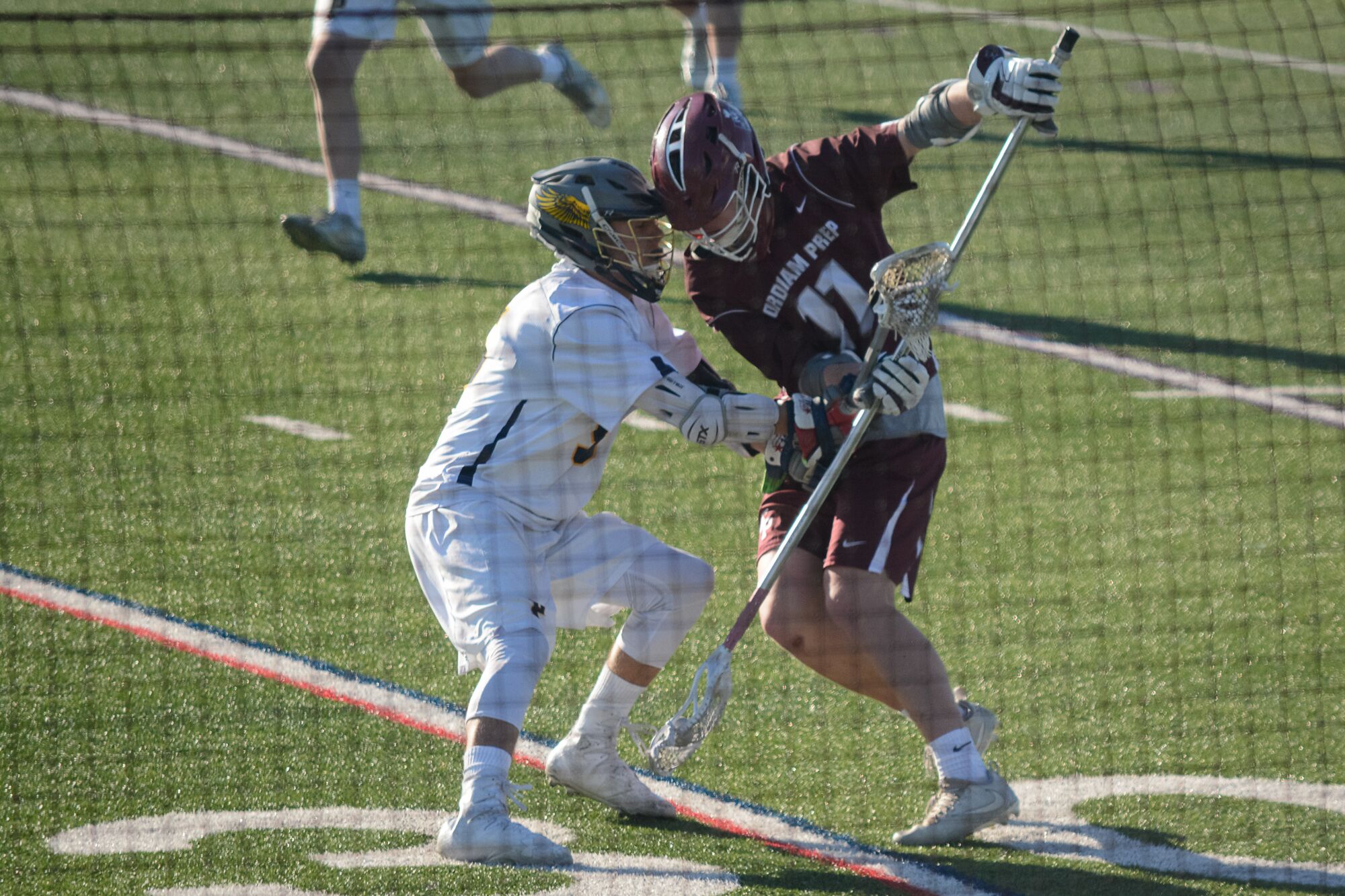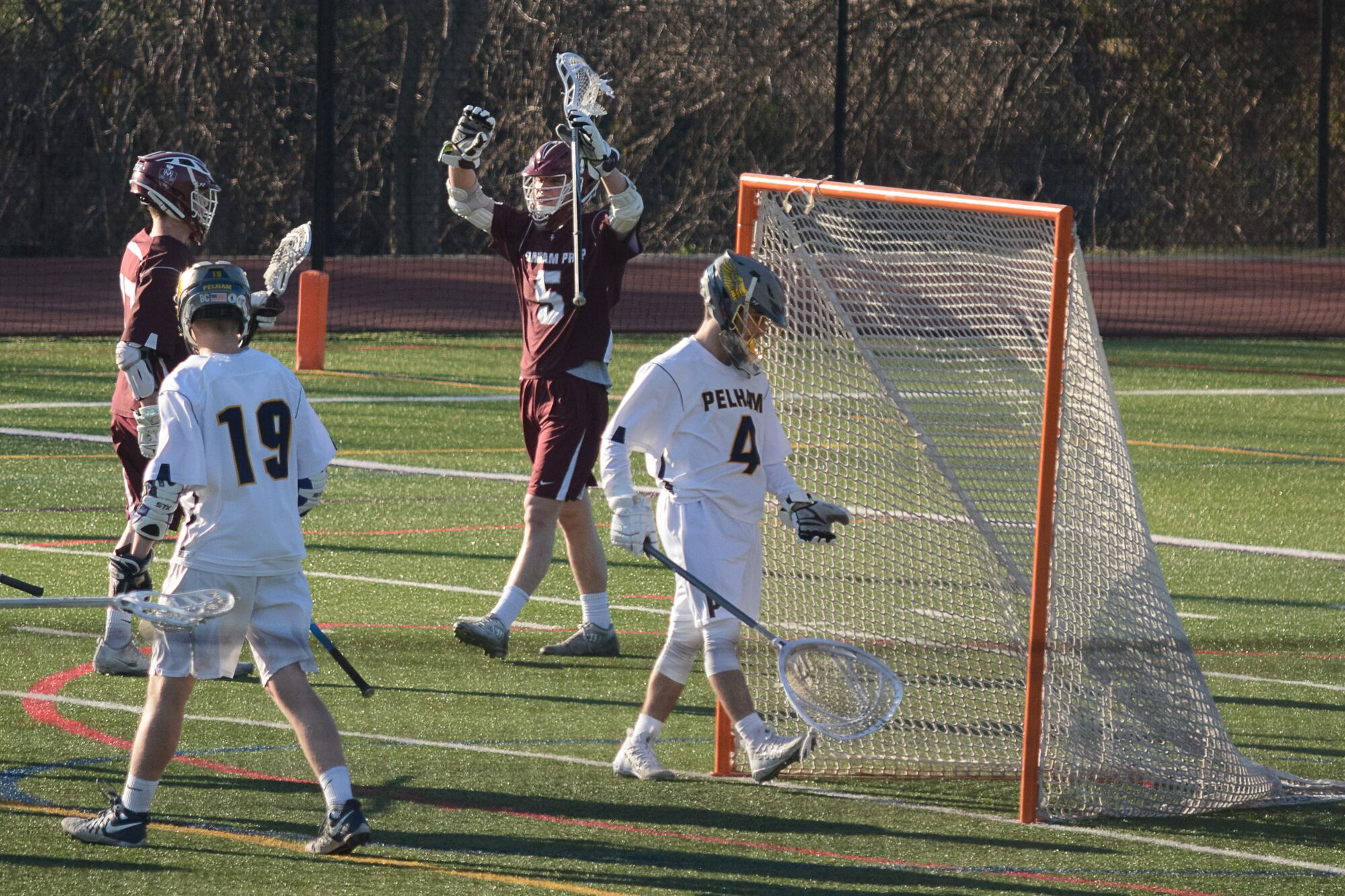 The Prep picked up two more solid wins this week against Pelham and Wappingers Falls, bringing its record to 8 - 3. Michael Bugniazet '18 (Harrison) has been a standout and real game changer for the Rams the past couple weeks. Fordham has moved up a couple spots and is now ranked #5 in the Lohud Boys Lacrosse Rankings.
This week brings two home games for the Rams, a league contest against Archbishop Stepinac and what could likely be one of the team's toughest games of the season versus Section 1 power John Jay - Cross River. The Stepinac game will impact seeding for both the City Championship and State Playoffs, so let's have a big turnout to cheer on the Rams.
Stepinac is currently 9 - 3 with several contests against mutual opponents. The Crusaders have wins against Pelham and St. Dominic's but also have losses to Iona Prep and Kellenberg. John Jay comes to Murphy Field holding a 7 - 3 record also with games against mutual opponents, including a 12 - 4 win versus Rye HS and a 9 - 6 loss versus Wilton. Additionally, the Indians have wins versus Section 1 powers Yorktown and Pleasantville and losses to Chaminade and Manhasset.
We are hosting an equipment drive this spring to benefit CityLax and Bronx Lacrosse, two 501(c)3 organizations that are helping to bring lacrosse to underserved communities around New York City. Players, parents, alums, and friends are asked to donate any extra equipment (any condition is ok!!). Players and parents should bring any equipment donations to the Prep on May 5th and they will be collected on-site that day. Alums and friends can email us at fptopcornerclub@gmail.com to coordinate a pickup. Any lacrosse-centric "gear" is welcome. All donations will be used to help give players new to the sport their first opportunity to play lacrosse. If you have any questions or would like to get more involved, please follow up with Mark Powers '02 directly at (914) 224-7867 or fptopcornerclub@gmail.com.
This Friday May 4th we will be honoring the 25th anniversary of the undefeated (19 - 0) 1993 championship team at JC Fogarty's in Bronxville. Any alums or friends who would like to join and celebrate with the team are welcome. Please email us if interested so we can finalize numbers for dinner.
In conjunction with the alumni game/family BBQ on Saturday June 9th we will be hosting a clinic for players from Bronx Lacrosse. Any alums interested in volunteering to help at the clinic or those who would like to play in the alumni game, please email us at fptopcornerclub@gmail.com.
Pelham Recap: (W 9 - 7)

The Prep came up with another strong win away against Pelham at Glover Field. The Rams won 9 - 7 in what was, in many ways, a goalie battle. Both James Corasaniti '18 (Manhattan) and Pelham's keeper had better than 65% save percentages in the game.
Jack Dougherty '18 (Manhattan) put the Rams on the board first with a nice feed from Eddie Madden '18 (Crestwood). They were followed shortly by Thomas Marra '18 (Irvington) who made it 2 - 0 early in the first quarter. From that point forward it became a close back and forth game where both teams took many shots on cage, but both keepers consistently denied the offenses. Fordham Prep broke a 4 - 4 tie in the third quarter and led for the remainder of the game. Mike Bugniazet '18 had a tremendous game scoring one on a nice feed from Andrew Coyne '18 (Manhattan) and another on a fast break late in the fourth quarter. Both teams struggled with penalty flags throughout the game, but the Rams did a fabulous job breaking a two man down situation midway through the fourth quarter.
Stat Line: Marra 4G/1A, Dougherty 2G, Bugniazet 2G, Coyne 1G/1A, Murray 1A

Wappingers Recap: (W 10 - 3)
The victory was as warming as the Spring weather. Fordham started off with Stephen Zupicich '19 (Bronxville) winning the opening faceoff. Eddie Madden '18 took advantage of the opening possession with an early goal. Jack Dougherty '18 followed up to put the Rams up 2 - 1 from which they would lead the rest of the game.
This was another solid team effort where the offense and defense were balanced and productive. The Rams dominated the groundballs in this game. Thomas Marra '18 had another prolific showing with 3 goals and 2 assists. Eddie Madden '18, with his signature running back footwork, put up 3 goals. James Murray '18 (Larchmont), Brendan Sowarby '19 (Manhattan), Andrew Coyne '18, and Quinn English '19 (Port Chester) all registered points.
Defense was solid and clearly disciplined despite the Fordham Junior Prom the night before. All in all, a strong showing.
Stat Line: Marra 3G/2A, Madden 3G, Murray 2G/1A, Sowarby 1G/1A, Dougherty 1G, Coyne 1A, English 1A